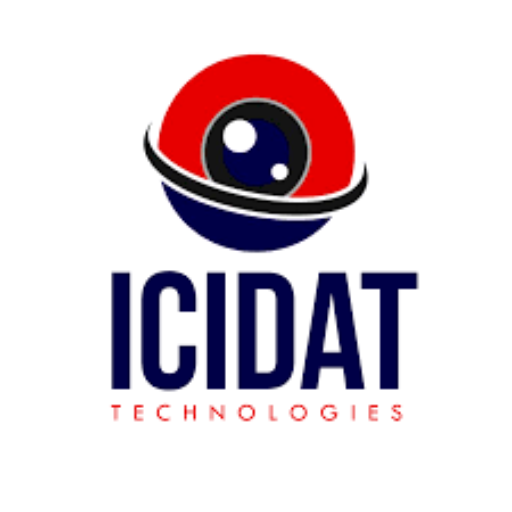 Company Profile
Icidat Technology Limited is a leading provider of innovative software solutions and technology services. Our company was established with the vision to empower businesses and individuals with cutting-edge technology solutions that optimize their operations and enhance their digital presence.
 
With a team of highly-skilled professionals, we specialize in providing end-to-end software development services, including custom software development, web and mobile application development, and software integration. Our solutions are tailored to meet the specific needs of each of our clients, and we use the latest technologies and best practices to ensure that they receive the best results possible.
 
At Icidat Technology Limited, we are committed to delivering superior customer service and maintaining long-lasting relationships with our clients. Our experienced project managers work closely with our clients to understand their unique needs, goals, and challenges, and we provide ongoing support to ensure that their software solutions continue to meet their evolving needs.
 
We have worked with a wide range of clients across various industries, including healthcare, education, retail, Non-Governmental Organizations, and more. Our expertise in these industries enables us to understand the unique challenges facing businesses in each sector, and to provide customized solutions that meet their specific needs.
 
We are committed to continuous improvement and innovation, and we stay up-to-date with the latest technologies and industry trends to provide our clients with the most advanced solutions possible. Our goal is to help our clients achieve success by providing them with the technology tools they need to thrive in today's digital world.
History of Icidat Technology Ltd
Icidat Technology Limited was founded by Gideon Yakubu 10 years ago with the vision of providing innovative technology solutions to businesses and individuals. Mr. Yakubu recognized the need for advanced technology solutions in the market and decided to create a company that could deliver customized software development services to meet the specific needs of clients.
 
In the early days, Icidat Technology Limited primarily focused on providing web development and software integration services to small and medium-sized businesses. Over time, the company expanded its offerings to include custom software development, mobile application development, and other technology services.
 
Under the leadership of Mr. Yakubu, the company experienced rapid growth, attracting a team of highly-skilled professionals who shared his vision for delivering exceptional technology solutions. Icidat Technology Limited soon became known for its commitment to quality, innovation, and customer service, and the company quickly established itself as a leading provider of technology solutions in its market.
 
Today, Icidat Technology Limited continues to thrive under Mr. Yakubu's leadership, and the company has expanded its services to include a range of industries, including healthcare, finance, education, and more. The company's team of professionals continues to provide customized technology solutions to clients, using the latest technologies and best practices to ensure that they receive the best results possible.
 
As the company looks to the future, it remains committed to its core values of customer-centricity, innovation, transparency, quality, teamwork, and integrity. With a strong foundation built on a decade of success, Icidat Technology Limited is well-positioned to continue delivering exceptional technology solutions to clients for years to come.